Term 4 starts October 18
No more trudging the well worn path to your local park or dealing with the frustrations of online workouts. Exercise is about to GET REAL again! Lockdown deprives us of our fundamental need to connect meaningfully with each other. One of the greatest joys of small group fitness classes is the camaraderie and support you feel with your fitness buddies. The energy, the trust, the laughs.  Being in the same room as your instructor so you feel safe to reach for your personal best. Taking a fitness journey TOGETHER.
Let's not miss this chance to reach new heights, try something new or return to a form of movement that has been missing from your life for a while. Dont worry if you are feeling terribly unfit right now. You are not alone. You will be able to progress at your own pace and rebuild. At Miss Fit we offer a wide range of classes to suit all interests and lifestyles – pole fitness, pole dancing, aerial hoop, aerial fitness, aerial yoga, bungee, stretch and conditioning classes. Let's GET READY to fly!
If you're not sure which class is the right one for you, we have TASTER CLASSES running from October 11. More details below…
---
CovidSafe at Miss Fit
Because your health and safety is our number one priority we will be using a range of measures to keep you CovidSafe as we emerge from lockdown. Social distancing, restricted class sizes, optimal ventilation, proof of vaccination and more. Read more about our CovidSafe protocols.
---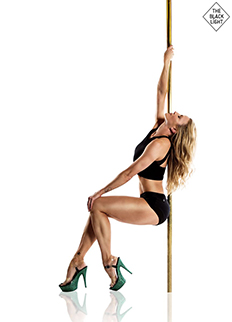 Taster Classes
Try before you buy! You can sample any of our classes before committing to a term. Taster classes $20- which is discounted off your term fee. Booking prior essential. Select the Covid Return Pracs and Tasters option, classes running from Oct 11.
---
What our students say….
"Having taken classes with you after lockdown last year I was able to observe how you ran the studios in a Covid safe way. This is why I feel confident to return to classes with Miss Fit"